Jayden's heart gets a new beat on Valentine's Day
"These people saved his life."
Jayden is a very active 11-year-old boy – whether on the basketball court, baseball field or out fishing and camping with family. Rachel and Jordan weren't sure they'd get to watch their son play the way he can after learning he would be born with a serious heart condition. But, thanks to the specialized medical care provided by the team at Children's Minnesota's cardiovascular program, Jayden is a kid on the move.
Rachel and Jordan we're excited for the birth of their first child. But, the first sign of concern came during Rachel's 20-week ultrasound when her obstetrician (OB) noticed something was going on with her baby's heart. To find out more, she was referred for a specialist to get a better picture of the heart.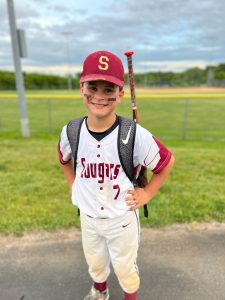 During the appointment, Rachel could feel that something was wrong. The doctor then revealed her baby had a congenital heart defect (CHD).
"I just started crying. It was my first pregnancy and you don't expect something like that is going to happen to you. I don't remember anything they said after that," remembered Rachel.
Rachel left the ultrasound feeling unsure about the treatment options for her baby. But, all of that changed when the family met with the cardiovascular team at Children's Minnesota.
"The feeling was completely different from where I got my ultrasound. The team expressed confidence that Jayden's heart condition was something they could treat, but they were also honest and said it would be a journey. They made us feel more hopeful," said Rachel.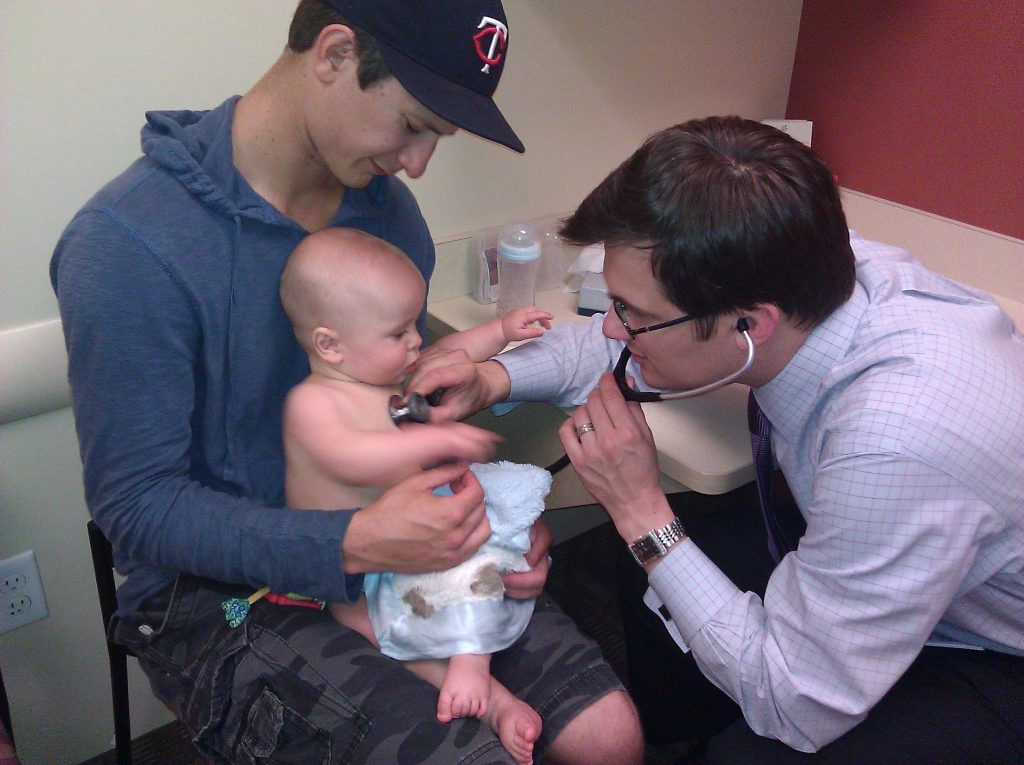 Rachel and Jordan met with several doctors during the remainder of the pregnancy, including Dr. Marko Vezmar, medical director of interventional cardiology. Dr. Vezmar has been Jayden's cardiologist since he was born and, coincidentally, they share the same birthday!
"As a care team, we closely monitored Rachel and her baby during the pregnancy and partnered with the family to explain the treatment plan and options for after Jayden was born," said Dr. Vezmar. "It's rare you end up sharing the same birthday with one of your patients."
When Jayden was born the doctors were able to diagnose him with pulmonary stenosis, a condition where the pulmonary valve is too small, narrow, or stiff.
Only days after his birth, Jayden had his first heart procedure to open the heart valve going to his lungs.
Thankfully, it went well and he was able to go home and spend a few months with family. But then, the valve began narrowing again so, the care team performed another procedure, but it was not enough. A few days later, Jayden had open-heart surgery to repair the valve at just 3 months old. It was a success! And Jayden was able to go back home a few days later.
Jayden was able to live close to a normal childhood after surgery, only coming in for follow-up appointments at the Children's Heart Clinic a couple times a year. But that changed when he was 5 years old. They were told he would need another open-heart surgery to completely replace the heart valve with a donor heart valve.
The surgery went well, however, when he came out his heart went into heart block – a risk of the of surgery – and it wasn't beating in rhythm.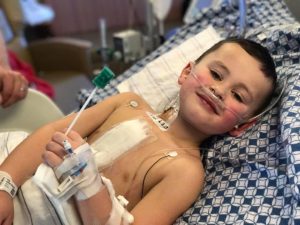 After a couple days of waiting to see if his heart would go back into rhythm on its own, the care team made the decision – Jayden would need to have a pacemaker implanted. Of all days, the pacemaker to help his heart was implanted on Valentine's Day.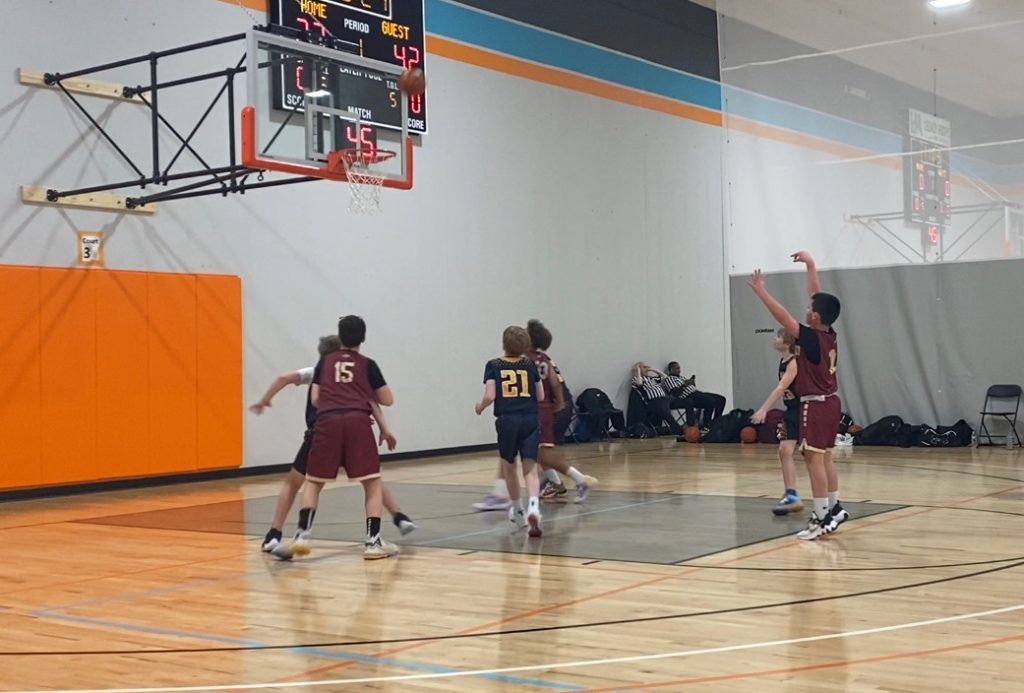 "These people saved his life. His heart started beating great when the pacemaker went in. I told Jayden he got his back-up heart pumper on Valentine's Day," said Rachel.
Now at age 11, Jayden isn't letting the fact that he has a pacemaker hold him back. He's active playing basketball and baseball as well as sledding in the winter, fishing, hunting and camping.
"It's incredible to see him running up and down the basketball court or in the baseball field. He hopes that sharing his heart journey will help inspire other kids with heart issues to continue doing the things they love," described Rachel.
There are still concerns about other valves in Jayden's heart and as he grows up, he'll need additional procedures to either repair or replace those valves. But the care team is impressed to see how far he's come.
"It is my privilege to take care of Jayden and his family. They have been incredibly resilient throughout this journey," said Dr. Vezmar.