Tortilla Bowl Deluxe
Note: Braeden Mannering of Delaware was invited to the White House because he won a national healthy recipe contest for creating this dairy-free recipe. (If you try this recipe, get a grownup's help because it requires using a knife.)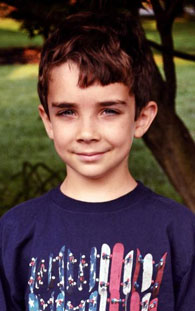 Prep time: 10 minutes
What you need:
1 medium (4-ounce) boneless, skinless chicken breast, grilled or cooked as desired, and cut into bite-size pieces
1/4 cup diced avocado
1/4 cup diced orange bell pepper
1/4 cup diced tomato
1/4 cup lactose-free shredded Monterey Jack cheese (can substitute regular cheese if you have no dietary restrictions)
Salt and freshly ground black pepper
1 corn tortilla bowl
Equipment and supplies:
What to do:
In a medium bowl, toss together the chicken, avocado, bell pepper, tomato, and cheese.
Season with salt and pepper.
Scoop into the tortilla bowl and serve immediately.
Nutritional analysis (per serving):
520 calories
49g protein
20g fat
7g sat. fat
36g carbohydrate
8g fiber
125mg cholesterol
180mg sodium
6g sugars
Serves: 1
Serving size: 1 tortilla bowl
Note: Nutritional analysis may vary depending on ingredient brands used.
Note: All information is for educational purposes only. For specific medical advice, diagnoses, and treatment, consult your doctor.
© 1995-2023 KidsHealth ® All rights reserved. Images provided by iStock, Getty Images, Corbis, Veer, Science Photo Library, Science Source Images, Shutterstock, and Clipart.com