CHILDREN'S MINNESOTA CAREER GUIDES
How to become a medical assistant
Medical assistants (MA) are the foundation of any health care organization and are essential components of any team. They ensure that all administrative and clinical chores, such as lab testing, prescriptions, and patient education, are accomplished for a medical institution to run smoothly.
To answer the question of how to become a certified medical assistant, aspiring candidates can obtain their credentials through certification, diploma, or an associate degree. Employers also prefer clinical assistants with a formal degree.
Why should I become a medical assistant at Children's Minnesota?
Medical assistants are instrumental in helping numerous patients stay healthy and allowing providers and nurses to offer the best care possible. If you are dedicated to improving society, a career as a clinical assistant could be a great option for you. Choosing a clinical assistant career is beneficial as many career opportunities and options are available for career advancement within the medical field. In addition to helping kids and their families, we offer many locations and specialties to help stretch their knowledge, skills, personal interests and making a difference. Other benefits to our department include:
Medical assistant positions are available in 16 clinic locations; primary care, neurosurgery, genetics, gynecology, endocrine, orthopedics, ear, nose and throat (ENT), behavioral health and more.
For m
edical
a
ssistant
s wishing to pursue their Registered Orthopedic Technologist (ROT): We offer specialized training in cast application, boots, braces, and management of common cast issues.  All in preparation for your ROT exam.
Additionally, Children's Minnesota employees, MA's, RMA's and CMA's that seek out their RMA or CMA certifications, have opportunities to move into lead roles once they meet certain qualifications. Once in those roles Children's Minnesota will pay the full cost to maintain your registration or certification.
Steps to become a medical assistant
Unlike some other health care professions, being a clinical assistant requires only a few steps. You'll need to finish a training program and obtain professional certification. You'll need a high school diploma or a GED to enroll in medical assistant school. If you want to become a medical assistant or get back into medical assisting, here are a few steps to help you:
Educate yourself. Increase your chances of getting a job by completing a formal training and education program.
Build your experience. Complete an internship course toward the end of the medical assistant program.
Get certified. Pass your certification exams.
Be aware of your skill set. Skills that benefit others will come in handy when applying and interviewing for medical assisting jobs.
Apply. Take the initiative and pursue the career of your dreams.
Medical assistant requirements and qualifications
While most states don't require any formal educational requirements, other states require that a clinical assistant first graduate and undergo training to perform specific duties and understand the health care work environment. The educational requirement for a medical assistant is a post-secondary non-degree certificate, such as an Associate's degree or diploma. These medical assistant qualifications can take between 10 weeks and two years to complete.
Although it is not required, national certification can enhance employment opportunities. In addition, several states demand that clinical assistants who do specified medical activities have a nationally recognized accreditation. National certification permits clinical assistants to exhibit advanced understanding and expertise in the field, as well as a dedication to the profession and ongoing professional development.
A medical assistant degree or diploma is offered through junior colleges, vocational-technical schools, and traditional campus-based universities and online colleges. An education program prepares students for working as a medical assistant by teaching them personal skills like time management and processes like drawing blood. Students also receive in-depth instruction in clinical procedures and diagnostics, administrative policies and procedures, patient care standards, confidentiality regulations, and billing systems as part of the curriculum for these courses.
Employers often demand health care assistants to have completed a formal medical assisting course.
CMA skills and experience
A clinical assistant's employment entails a wide range of tasks and duties in a medical office setting. To be an effective part of the health care industry, they must be able to work with patients, give financial support for records and data entry, and have specific education.
Health care assistants rely on technical knowledge to know how to utilize equipment to take vital signs from patients. They should also be meticulous, as they must accurately document all patient information in their records so that doctors and insurance companies can consult them. Health care assistants must also have good interpersonal skills to work with patients who are in pain.
Do MAs or CMAs need a license?
The law does not require medical assistants to be licensed or certified. Employers, on the other hand, prefer to hire licensed clinical assistants. Certification assesses a candidate's knowledge and abilities against the medical assisting profession's criteria. Health care assistants must pass an evaluation and demonstrate that they satisfy very precise standards to receive certification. It's simple to understand how this certification could be valuable to future employers. While it is entirely up to you whether or not to pursue certification, bear in mind that clinical assistants who go the extra mile may have a better chance of landing a job.
How long does it take to become a CMA?
It takes, on average, 1-2 years to complete an associate degree in medical assisting. Some online colleges provide medical assistant certificates in as little as ten weeks. However, this is an exceedingly fast pace. Medical billing and coding may be the only part of clinical assisting included in these schools. Children's Minnesota does offer tuition reimbursement for certain programs and certification.
Is being a medical assistant a good job path?
If you've asked yourself "should I become a medical assistant?" there are a few important things to consider. A clinical assistant is the perfect career choice for anyone starting out in the health care industry.
The COVID-19 pandemic has brought about many flaws in the health care system, forcing the system to take action. Since the pandemic, health care jobs have increased by an average of 20% instead of 7% in pre-pandemic years.
Here are a few more reasons to consider being a health care medical assistant:
The number of jobs in this field is currently estimated to be roughly 720,900. Apply here today.
The rate of job growth is projected to be 18% growth (much faster than average) from 2020 to 2030.
Roughly 18,400 jobs are estimated to be added in the next 10 years.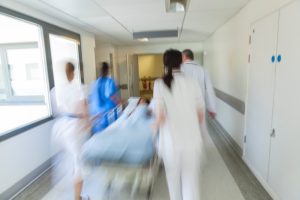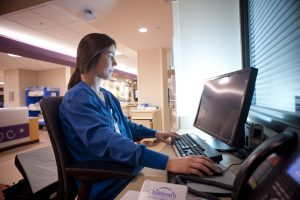 Learn more about the benefits to working at Children's Minnesota
Children's Minnesota, which serves more than 130,000 patients annually, is committed to providing everyone the care and attention they need to be successful in health and in life. We want all who engage with us — patients, families, employees, vendors and community partners — to feel valued, respected and supported.
We know that taking care of the most amazing people starts with taking care of ourselves. Children's Minnesota offers comprehensive benefits for our employees and their families. Ready to join the team of kid experts?
Liz Burwell