Cardiovascular Program

2020 Annual Report
With more than 30 years of service to families and children of the Upper Midwest, we're the region's largest pediatric cardiac program providing comprehensive care from before birth to adulthood.
Meet the cardiovascular leaders
About Children's Minnesota
Children's Minnesota is one of the largest freestanding pediatric health systems in the U.S. and the only health system in Minnesota to provide care exclusively to children — from before birth through early adulthood. An independent and not-for-profit system since 1924, Children's Minnesota serves the Upper Midwest at two freestanding hospitals, 12 primary care clinics, and six rehabilitation and nine specialty care sites.
At Children's Minnesota, we bring together more experts across more specialties than any other hospital system in the Midwest. As the region's largest pediatric program, we partner every day with clinicians across the Midwest to bring world-class care to the most amazing people on earth — kids.
Trusted, nationally recognized care
Children's Minnesota is regularly recognized and awarded nationally for excellence in care, quality, innovation and industry leadership.
In 2018, we were the first and only hospital in Minnesota verified as a Children's Surgery Center by the American College of Surgeons — the highest distinction for health systems that perform complex surgical procedures in newborns, children and teens.
We earned Magnet® recognition from the American Nurses Credentialing Center — the most prestigious distinction a health organization can receive in nursing excellence and high-quality patient care.
We're consistently ranked among the top hospitals by U.S. News & World Report.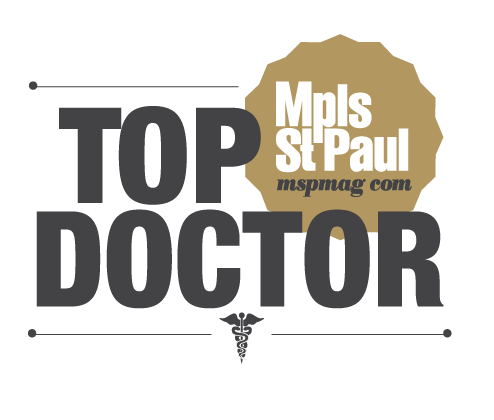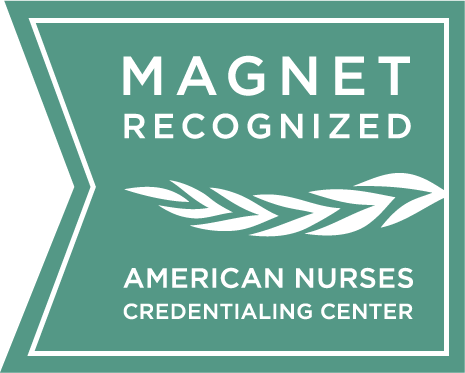 A pediatric cardiovascular program
The Children's Minnesota cardiovascular program is the region's preeminent destination for pediatric cardiac care and heart surgery. From routine care to advanced cardiac surgeries — from before birth into adulthood — we're your pediatric cardiac resource in caring for all forms of congenital and acquired cardiac diseases. At Children's Minnesota and the Children's Heart Clinic, we're experts in diagnosing and treating all types of pediatric heart disease.
We provide on-site cardiovascular care at Children's Minnesota Minneapolis campus and 11 Children's Heart Clinic locations. Our team offers expert consultations and is available to partner with you 24/7. Our comprehensive services include:
Cardiovascular intensive care
Cardiovascular anesthesiology
Interventional cardiology
Advanced cardiac imaging
Our multidisciplinary team approach means our patients can see several experts during one clinic visit, and we can advance their care plan collaboratively. Our multispecialty clinics include:
Heart failure clinic
Lipid clinic
Neurodevelopmental follow-up clinic
Velocardiofacial (VCF) syndrome clinic
Commitment to transparency and improving patient outcomes
We participate in a variety of outcome tracking databases and registries to share our outcomes and work collaboratively with other organizations to enhance patient care, including:
The Society of Thoracic Surgeons Congenital Heart Surgery Database (STS CHSD)
Congenital Cardiac Anesthesia Society (CCAS) module within the STS CHSD
Improving Pediatric and Adult Congenital Treatment (IMPACT) registry
National Pediatric Cardiology Quality Improvement Collaborative (NPC-QIC)
Cardiac Neurodevelopmental Outcome Collaborative (CNOC)
Pediatric Cardiac Critical Care Consortium (PC4)
Pediatric Acute Care Cardiology Collaborative (PAC3)
Congenital Cardiovascular Interventional Study Consortium (CCISC) – CRISP
Pediatric Heart Transplant Study (PHTS)
400+
cardiac catheterizations
15,500+
EKGs (including interpretations)
12,000+
echocardiograms (including interpretations)
Serving patients beyond Minnesota
Children's Minnesota is one of the largest pediatric health systems in the United States and the only health system in Minnesota to provide care exclusively to children — from before birth through young adulthood. We care for kids from across the Upper Midwest, drawing patients from not just Minnesota but also Wisconsin, Iowa, North Dakota, South Dakota and beyond.
Families across the Upper Midwest count on Children's Minnesota for heart care expertise. These are just a few of our patients:
Learn more about our services
Cardiovascular Intensive Care Unit
Interventional Cardiology
Heart Failure and Heart Transplant Program
Multispecialty Cardiovascular Services
Hypoplastic Left Heart Syndrome Consortium
Children's Minnesota is engaged in many types of research, including investigator-initiated studies (led by a Children's Minnesota clinician) and externally sponsored multicenter trials, observational studies and registries. We support new and established investigators in all stages of research development, implementation and analysis. The work we do enables our investigators to explore novel ways to deliver lifesaving treatments, manage pain and symptoms, and develop new methods for preventing or treating
childhood diseases.
We focus on kid- and family-focused research and innovations. From improving children's and teens' day-to-day quality of life to adopting cutting-edge technologies, we never stop reimagining health care.
We will continue to seek better ways to serve the most amazing people on earth.
The Cardiovascular and Critical Care Research Center seeks to improve our understanding and enhance patient care and outcomes in these areas. Since its inception in 2009, the group has grown to include over 20 investigators and ongoing research projects ranging from investigator-initiated studies to sponsored multicenter clinical trials. Recent areas of research focus include pediatric cardiothoracic surgery, pediatric intensive care, cardiac catheterization, extracorporeal membrane oxygenation (ECMO), heart failure heart transplant and adult congenital heart disease.
92
peer-reviewed manuscripts
1
industry collaboration and research
49
abstracts and presentations
26
current research projects
Partners in a healthier future
Our promise for better care
We're a partner in caring for your patients with cardiovascular health needs and serve as a resource to support your decision-making. We're committed to providing a high level of service, including:
Board-certified pediatric cardiologists available for consultation 24/7
Same-day outpatient appointments for urgent needs
Fast, noninvasive cardiology diagnostic test results— available within 24 hours, and emergency interpretation available 24/7
Timely delivery of consultation notes to referring physicians after outpatient visits
Virtual consultation of images performed off-site
Collaborating to enhance the care of children with congenital heart disease
In 2020, we announced the Mayo Clinic-Children's Minnesota Cardiovascular Collaborative. It's one of the largest and strongest pediatric cardiovascular collaborations in the country. The partnership builds on each organization's shared passion for children and combines the complementary strengths of both programs.
As part of the collaborative, physicians provide services at respective sites, expanding coverage. Our sharing of knowledge and expertise will help
drive care delivery and research innovations, enhance the patient experience, and deliver the best patient outcomes.
We're proud to build on our long-standing relationship with Mayo Clinic and are dedicated to enhancing care for children with congenital heart disease.
This collaboration enables Children's Minnesota and Mayo Clinic physicians to treat increased numbers of patients with serious or complex medical conditions, with the goal to improve outcomes for our most vulnerable patients.
– Dr. David Gremmels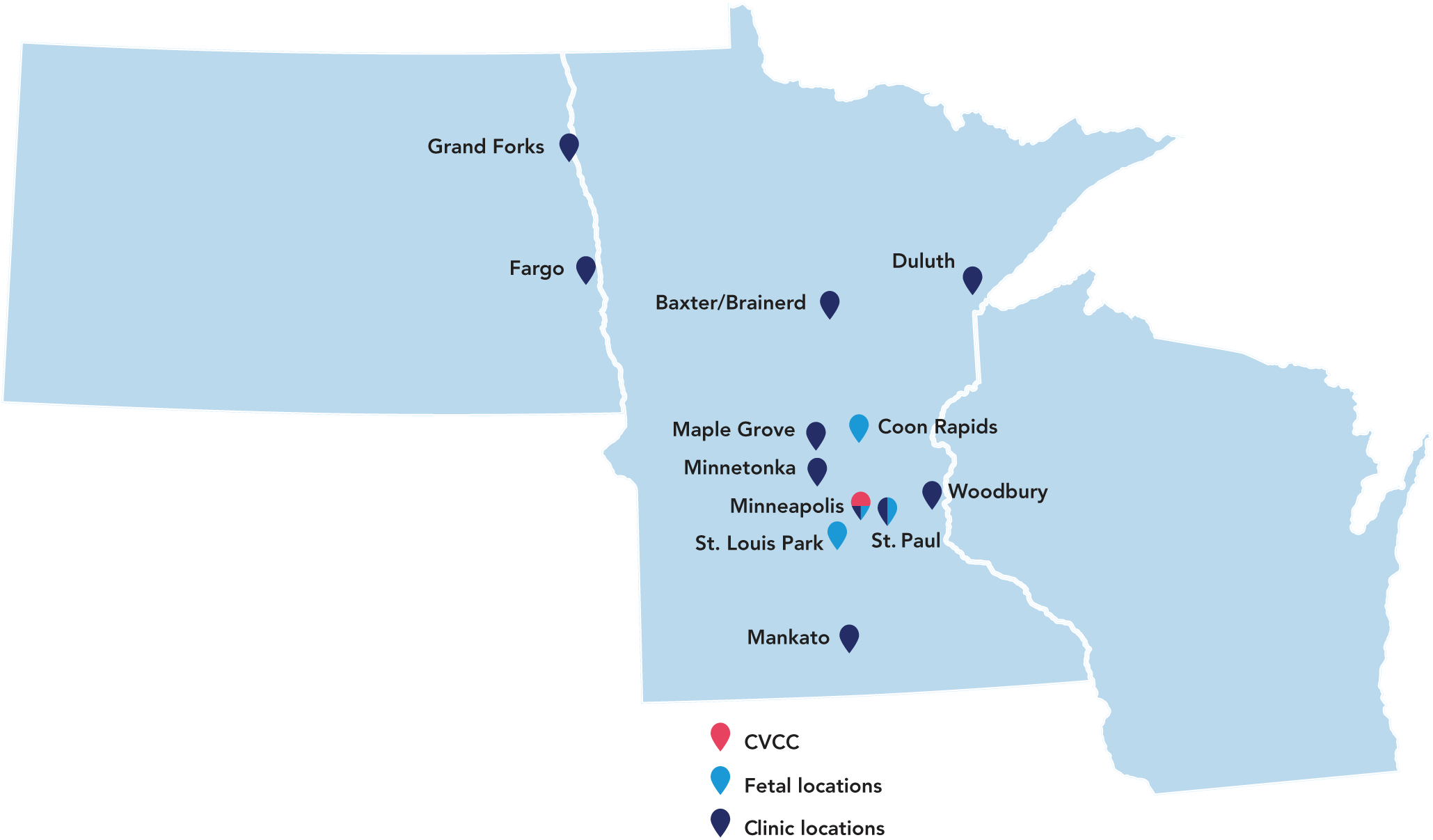 The pediatric cardiovascular specialists are available at our cardiovascular care center. We offer the only center in the Upper Midwest with all its pediatric services conveniently located on the same floor in a single building.
The Children's Heart Clinic offers comprehensive cardiovascular care at 11 clinics. We deliver an expansive outpatient clinic experience to support same-day appointments for urgent needs. We also partner with perinatal practices to provide fetal cardiology services across five sites in Minnesota.
THIS IS WHERE THE PEDIATRIC CARDIOLOGY EXPERTS ARE.
ASK US ANYTHING
Children's Minnesota Physician Access