Meet Children's Minnesota social workers
It's National Social Work Month and, at Children's Minnesota, March 22-26 is Social Work Week. We can't think of a better way to recognize all of the amazing work that team does for our patients and families than by highlighting some of our remarkable social workers: Amanda Woelfel, LICSW, social worker and program manager in the Teen Diabetes Clinics; Erika Vaughn, LICSW, one of our after hours social work leads; and Mason Davies, LGSW, evening and after-hours social worker.
Clinical social workers at Children's Minnesota work to assist patients and families to meet their social, emotional, resource or mental health needs—especially when families come to us in crisis. In her role as a team lead, she supports all onsite social workers through consultations.
We sat down with Amanda, Erika and Mason to get to know them a little better and to learn what it's like to be a social worker at Children's Minnesota:
What inspired you to go into your field of work?
Erika: Growing up, I knew a few kids in foster care and spent time with them. After learning about their very difficult upbringing, I had a strong desire to help kids who have experienced trauma and broken family relationships. The longer I've been a Social Worker, the more I'm convinced I am that this is the right profession for me.
Mason: I grew up watching my dad make a positive impact with youth as a Social Worker and have seen how just one person can make a difference in a kid's life. When deciding to go to graduate school, I wanted to choose a profession that prioritizes social justice, advocacy, and interpersonal relationships.
Amanda: I used to work on the business side of healthcare. Then I changed because I wanted to work more directly with patients and families on the things that were impacting their health. Social work is a natural fit – as I enjoy problem solving and relationship building. Plus, years ago at work I fainted when a patient started vomiting, so a medical specialty was not in cards.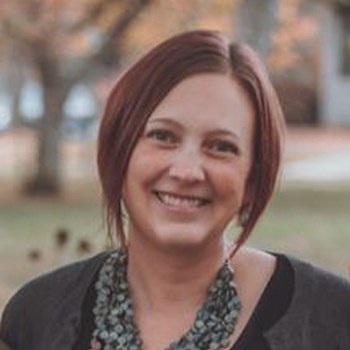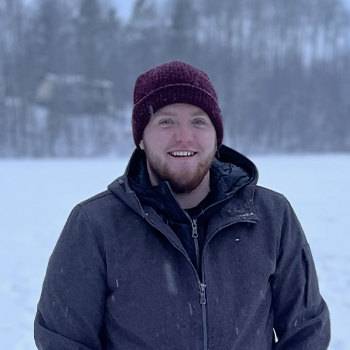 What does a typical work day look like for you?
Mason: My typical day varies based on the needs of the hospital. As a member of the after-hours team, I respond to the needs of the entire hospital rather than work with a specific population. I conduct mental health crisis assessments, respond to all traumas and codes, and help connect families with resources. No two days are alike and I think that is what makes my role interesting.
Amanda: Teen Clinic Days are super busy – running in and out of rooms trying to connect with as many teens as possible during their visits. I also have time each week outside of clinic to follow up with families between visits, make coordination calls, work on refining clinic processes/services.
Erika: I work on the afterhours team, meaning there is no typical shift! I often cover overnight shifts via pager. I am called in to crisis situations, primarily mental health assessments in the emergency department, trauma response, bereavement, concrete needs (such as cab vouchers) and emotional support for families. Every shift is different, and there is no way to anticipate which needs will arise!
What do you love most about your job?
Amanda: The team. I feel like I get two great departments to work with: Social Work, as well as my Endocrinology colleagues. Diabetes is such a great area to work in because it has such a team – psychology, medical providers, educators, nutrition, nurses, MAs.
Erika: We're able to be present and assist when families and patients need us most! When families are in crisis, they want to come to a place they trust, which is Children's [Minnesota]. It's humbling and gratifying when all teams collaborate well together and support families with care and excellence.
Mason: I love the spontaneity that comes with working on the after-hours team. I never know what to expect when I come to work and I think that is exciting. I also love sharing space with staff, children, and their families. The people here make the job all the better.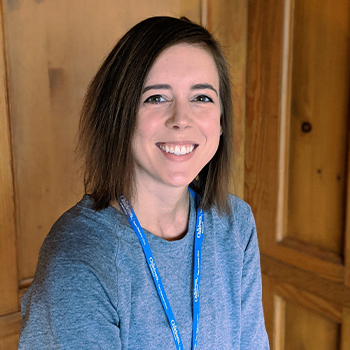 What would you like families and staff at Children's Minnesota to know about social work – specifically, social work after hours?
Amanda: The relationships we have with families in an ambulatory setting is so special. It's really meaningful to work in a setting where we get to see kids and families grow through the years. We want you to see social work as your partner in care. Even if it's "just" saying hi and engaging, having a relationship to develop shared goals is the foundation of any clinical intervention
Mason: Social Workers are here to help advocate for families who are in situations that are not typically ideal. Most admissions are unexpected and we are here to support children and their families through this process. We offer space for patients, families, and staff to voice their concerns, celebrate achievements, and ask for help. The after-hours team does this with limited staff and resources. There are 1-2 Social Workers onsite after hours and we do our best to triage needs and respond in a timely manner.
Erika: During most afterhours and weekend shifts, we work alone, meaning there is ONE Social Worker for the entire hospital!  Many staff do not realize this. The needs can be demanding, particularly when more than one patient is in crisis. Please be patient with us!  We work hard to meet every need as quickly as possible.
What do you think makes kids amazing?
Erika: Kids are incredibly resilient!  We have an amazing opportunity to work with them at this stage of life, as they are still growing and changing.  Many times, kids handle stress better than the adults!  J
Mason: Kids are amazing for many reasons; they are resilient, creative, natural learners, funny, and often surprise me. This year has been very hard for children with all the changes in schooling and isolation from their peers. Kids have been flexible and taken the changes in stride which has been very impressive.
Amanda: Social workers are always trying to build relationships – teens make that work so fun. They're so smart, they're always into something really unique or interesting, they're often so willing to be brave and vulnerable and support others. It's really an honor to get to spend time with "the youths,"
Kaitlyn Kamleiter