Heart-Healthy Recipes
What makes a recipe heart healthy? Look for ingredients that are good for your heart: like the olive oil, nuts, and even chocolate in these recipes. Heart-healthy foods also are low in saturated fat and salt. So get cooking and then get eating!
Chocolate Sweetheart Parfaits
Just for fun, we'll start with dessert — Chocolate Sweetheart Parfaits. This creamy treat mixes yogurt, cocoa, and berries, then adds just a few chocolate shavings on top.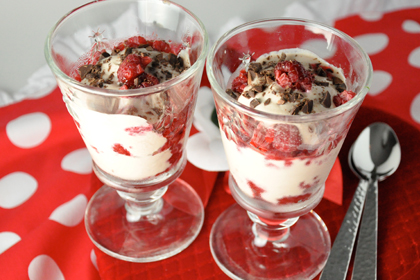 Blueberry Oatmeal Squares
Oatmeal doesn't have to be served in a bowl. Make your own whole-grain Blueberry Oatmeal Squares, studded with good-for-you blueberries.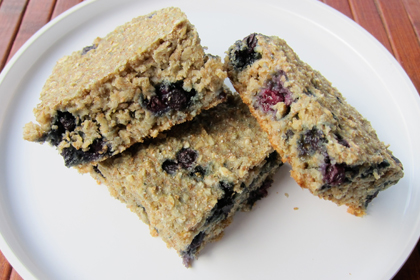 Mediterranean Pasta Soup
This easy soup starts out with canned chicken stock and finishes rich in vegetables and taste. Mediterranean Pasta Soup is a bowl full of yum!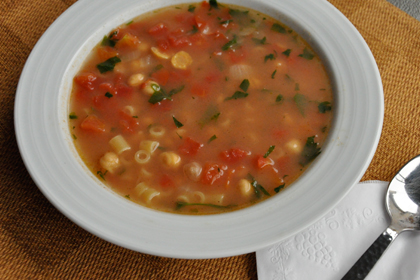 Olive-Crusted Salmon
Fish contains healthy, unsaturated fats, but Olive-Crusted Salmon packs a double punch when it comes to nutrition. The olives are heart-healthy, too!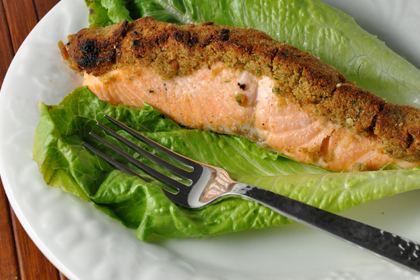 Sweet Potato & Black Bean Salad
Sweet Potato & Black Bean Salad will fill your plate with color and flavor. Season it hot or mild, depending on how you like it.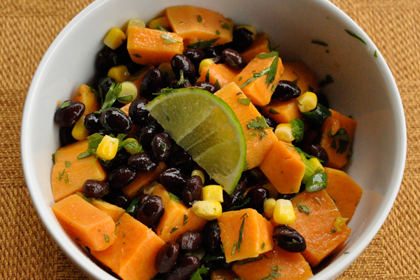 Note: All information is for educational purposes only. For specific medical advice, diagnoses, and treatment, consult your doctor.
© 1995-2023 KidsHealth ® All rights reserved. Images provided by iStock, Getty Images, Corbis, Veer, Science Photo Library, Science Source Images, Shutterstock, and Clipart.com