One family's health journey played out through music
Jesse and Keri Norell are no strangers to embracing new experiences. Jesse grew up in Minnesota but went to high school in the Dominican Republic and Keri spent her childhood in Taiwan. They spent three married years in Singapore where they had their first child, Tyler. When they were pregnant with their second child, they decided to move back to Minnesota.
Embracing another new experience
But once Alyssa was born, Jesse and Keri had to embrace another new experience – after tests were ran, they found out Alyssa not only had Down syndrome but she also had a heart defect.
As Jesse and Keri heard more about Alyssa's conditions, Jesse describes that moment, "It was a lot to take in all at the same time." But they knew they needed to get Alyssa the best care possible, so they brought Alyssa to the kid experts at Children's Minnesota.
"It was so obvious for us to choose Children's Minnesota based on the people we talked to and the research we did."
The care Alyssa needed
At only 6 months old, Alyssa needed her first open-heart surgery to help repair her heart defect. "It was a significant surgery," Jesse shares. After surgery, Alyssa experienced complications with her feeding tube which she needed another surgery to help fix.
At 2 years old, Alyssa needed her second open-heart surgery. "This one was less of a big deal, but open-heart surgery is always a big deal," Jesse said.
Alyssa bounced back from her second surgery so fast, she was out of the hospital after only five days. "Alyssa was immediately learning new words and new things after that," Jesse said. "That's when we felt we could breathe more deeply. That was amazing."
Alyssa's health today
Today, Alyssa is 6 years old and doing great. "It couldn't be going any better," Jesse said. In addition to her routine checkups, she sees Dr. Charles Shepard, her cardiologist at the Children's Heart Clinic and gets an echocardiogram (ECHO) once a year, she also sees her ENT team at Children's Minnesota for her ear tubes.
Jesse has been a musician all his life – and the Norell family loves to sing, dance and play music together. Jesse had taken 15 years off from making his own music, but once Alyssa was born, he came back to it. "I wrote a song about Alyssa's birth, it's a really sad song," Jesse said. "I wanted people to know the whole story though because the end is really great."
The album is called "Aorta Borealis," reflecting Alyssa's health struggles and the Northern Lights. "Everything comes out of a desire to connect; to be a soundtrack for those with a front row seat to hardship, and to show that the darker the story, the more appreciative we are when the light returns," says the album's bio. The album is an honest showing of what a family goes through when one of their own goes through health struggles – you hear it all from the pain and confusion to the happiness and love.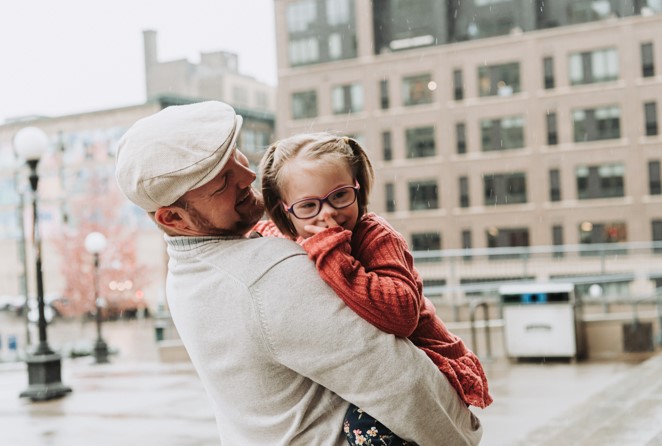 Alyssa loves being part of Jesse's album. "She loves music, she could be a drummer someday," said Jesse. "Which would make dad proud."
You can join in and learn more about the Norell family's experiences by listening to the album online or buying a CD. "Aorta Borealis" will be released on all music streaming services for free on March 4, 2022. Jesse's having an album release show on April 8, 2022, at the Parkway Theater in Minneapolis. Get your tickets today!
Watch the family's TV news stories
Alexandra Rothstein