Ellie's story: from cleft palate to beautiful smile and terrific outlook on life
When Ellie Linyu Thompson introduces herself, you know you're meeting someone special. One of the first things she'll tell you is she was born in 2000, a very lucky year according to the Chinese zodiac because it was a Golden Dragon year and the turn of the century. People born in the year of the Dragon are thought to be strong, determined and have a positive outlook on life. It's easy to notice this when you get to know Ellie.
Ellie was born in Guangzhou, China, with a cleft lip and cleft palate, a birth defect that leaves an opening or cleft in the lip or roof of the mouth because the facial structures didn't completely close during pregnancy. While she waited for a family to adopt her, she was well cared for as a baby. She underwent a surgery to repair her lip and was placed in foster care to get the extra medical attention she needed.
At age 2, Ellie was adopted by her American mother, Kerry. Ellie was the third Chinese child to be adopted by Kerry, who was raising them as a single mother in Minnesota. "When my mom first met me and I would laugh, she could see all the way up to my nasal tissues," Ellie recalled about her severe cleft lip and palate.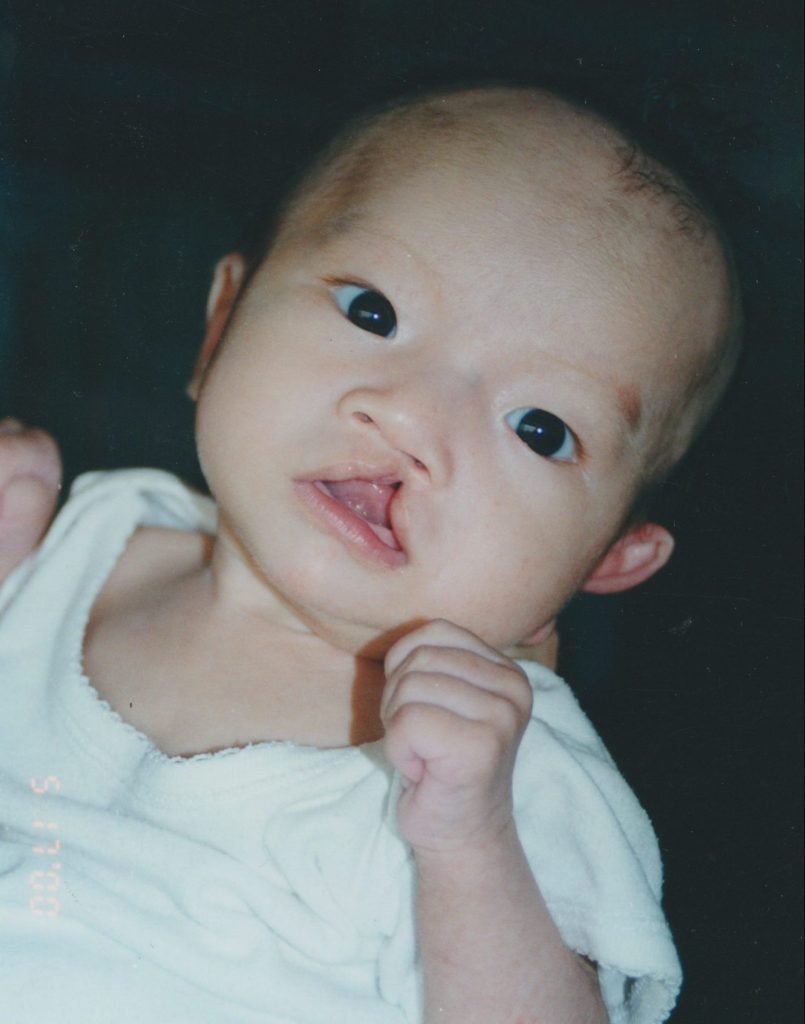 Choosing Children's Minnesota
Before she brought Ellie from China to their home in Minnetonka, Minnesota, Kerry researched craniofacial repairs and lined up the medical team to care for her new daughter. Kerry chose the cleft and craniofacial program at Children's Minnesota because she liked the collaborative approach among the many doctors and specialists they would be working with for the years to come.
"It's a holistic approach. All the doctors, nurses and every single person in the last two decades of my medical journey were in the loop," said Ellie, now 22 years old.
Ellie's extensive procedures included twelve surgeries before she was 18 years old. She had multiple surgeries on her cleft lip and cleft palate, as well as ear surgery and dental bone grafting. She also had years of speech therapy.
Even though it was a lot for a kid to endure, Ellie never minded going to her appointments because of the personal connections. "Each of the doctors understood they were working with a child and there are stressors, but they made it fun," recalled Ellie. "They have seen me grow and they were invested in me as a person."
When Ellie was 7 years old, she needed a dental bone graft, where bone tissue was taken from her hip and then placed around the alveolar bone, the bone that makes up the gum ridge of the upper front teeth. The bone graft repaired the hole in the gum ridge and strengthened it.
"I remember it being a huge surgery and I was also starting to understand the whole process of what was going on," said Ellie. "It wasn't like the fun times, going to the gift shop to get more stuffed animals." But she also remembers how quickly she bounced back. "I was a competitive swimmer from age seven up until college. I'm a really competitive person and some of that probably comes from the resiliency of my medical journey."
There were times she couldn't do certain activities or hang out with friends, but she credits her mom and sisters for their support and keeping her childhood as normal as possible. "[My mom] always told me to dream big and do whatever I wanted to do. And that is something I live by today," said Ellie. "She didn't want me to think I was different, and in many ways, I don't think I'm different. I just have my own narrative."
Ellie recently graduated from Middlebury College in Vermont with a major in International Politics and Economics. She now works for a major financial firm in Baltimore as a financial operations analyst.
After her final lip revision and cleft rhinoplasty surgery in March 2022 by Dr. Robert Tibesar, Ellie reflected, "I remember thinking this journey would be forever because it feels like forever when you're going through it, and then you realize it's only 22 years of your life."
During National Cleft and Craniofacial Awareness Month in July, Ellie wants other patients and their families to see her success as an example of what's possible. "When I think about this month in particular, I'm really proud to be a part of this community and a part of Children's [Minnesota]," said Ellie.
The cleft and craniofacial program at Children's Minnesota
Children's Minnesota's cleft and craniofacial team is a national leader in research and outcomes for pediatric care. Because these complex conditions require coordinated care from multiple providers over many years, our team approach is the hallmark of our excellent care for our patients and families.
"Ellie's story is very happy with a terrific outcome and her entire medical team is incredibly proud," said Dr. Tibesar, medical director of the cleft and craniofacial clinic at Children's Minnesota. "It also highlights the message I share with families that with the right care, our children with cleft lip and palate often grow up to be successful, healthy young adults."
Elle's care team at Children's Minnesota included:
The cleft and craniofacial team treats everything from cleft lip and palate repair to rare craniofacial conditions at four clinic locations.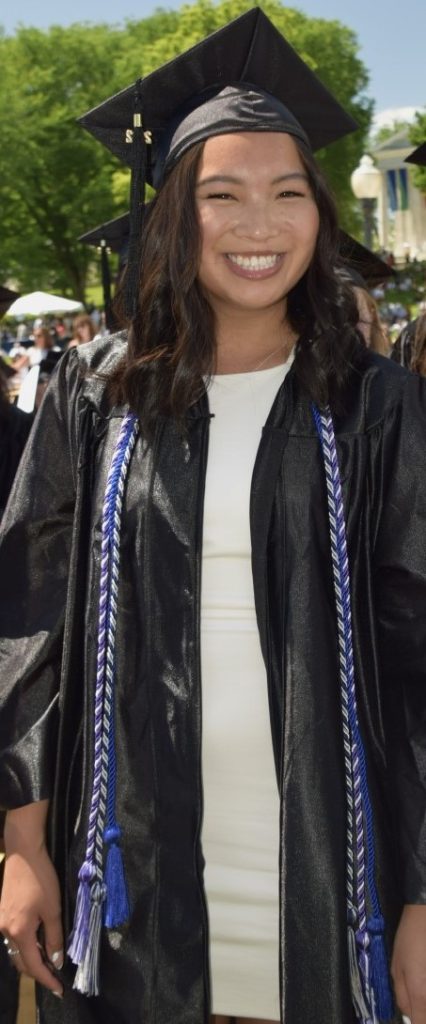 Ellie's journey in pictures
Click on the arrow to change photos