Getting ready for surgery
To help you and your family prepare for surgery, we've compiled Children's Minnesota resources specific to parents, teens and kids.
Helping teens prepare for surgery
Answers to common questions
Will I wake up during anesthesia?
No. If you are having general anesthesia, you will not wake up until your procedure is over.
Can I bring my cell phone?
Yes, you can bring your cell phone.
Can I keep my underwear on?
Ask your nurse. It varies, depending on your procedure.
Does it hurt when they put the IV in?
Expect a little discomfort. But there are ways to help reduce discomfort as well as anxiety. Your care team will work with you to help determine what is best for you.
Do I have to remove my jewelry?
Yes, almost always. If you have a concern about this, please discuss it with the nurse during the nurse call before surgery.
What if I'm having my period?
That's okay. Pads can be worn during most surgeries. Check with your nurse.
Packing list for teens
This packing list was created by teens on the Children's Minnesota Youth Advisory Council.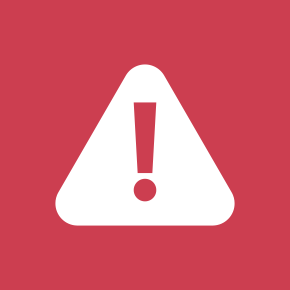 Any items that can be washed need to be washed before you bring them to the hospital (stuffed animals, blankets, pillows, etc.).
Comfortable clothes. You will change into hospital pajamas for surgery, but it's nice to have loose comfortable clothes while you are recovering and for the trip home. Many teens prefer to bring their favorite slippers, socks or pajamas.
Your own pillow or blanket.
Toiletries. Children's Minnesota provides the necessary toiletries, but you may prefer your own.
If your stay is going to be for a few days or longer, bring your favorite snacks and some money for snacks or the gift shop.
You may want to bring something special from home, such as a football, special stuffed animal, blanket, photograph, dream catcher, etc.
Bring items you like that keep you busy, such as:

Phone
Games
Books
Deck of cards
Crafts or box of art supplies
Puzzles

Mark your stuff with your name.
A list of medicines you take, and any allergies you have.
If you wear contacts, bring solution, a lens case and your glasses. You will need to take out your contacts for surgery.
Other special medical equipment (hearing aids, wheelchair, or special orthopedic braces, etc.)
Write down any questions you may have before surgery.
Questions you may be asked on the day of surgery
Do you have any allergies?
Do you have any loose or capped teeth?
Are you wearing any type of oral appliances such as braces, retainer or mouth piercing?
Are you wearing any nail polish?
Do you wear glasses or contacts?
Are you wearing any jewelry?
Did you bring any personal belongings you want with you during surgery?
Private questions you will be asked:
Have you started menstruation? If yes, when was your last menstrual period?
Do you smoke?
Do you use drugs?
Do you have any tattoos?
Do you have any body piercings? (Generally, these will need to be removed before surgery.)
COVID-19 safety at Children's Minnesota
Learn how we're changing health care to keep your family safe.